Recently, ReThink Energy Florida featured a lunch and learn conversation about how to answer Climate Change deniers. [hint: using supporting facts doesn't dissuade someone who uses no facts.] For example, here's a recent comment by Washington state Representative Ed Orcutt (R):
Orcutt told Seattle Bike Blog that "you would be giving off more CO2 if you are riding a bike than driving in a car," although he admitted to having no evidence to back the claim. [underline mine.]

You can't just say that there's no pollution as a result of riding a bicycle. . . t

he activity causes cyclists to have an increased heart rate and respiration."
Yes, there have been studies that show that biking is more environmentally friendly than driving a car, just in case common sense doesn't win the argument. A report documenting how to quantify C02 savings from cycling is featured on the
Bike Portland
blog, or click
here
if you want to read the entire report
from the
European
Cyclists' Federation
[downloads as PDF]
.
You can try this flow chart for debating with denialists, created as
part of the
Climate Desk
collaboration
.
by James West who writes for
Slate Magazine
.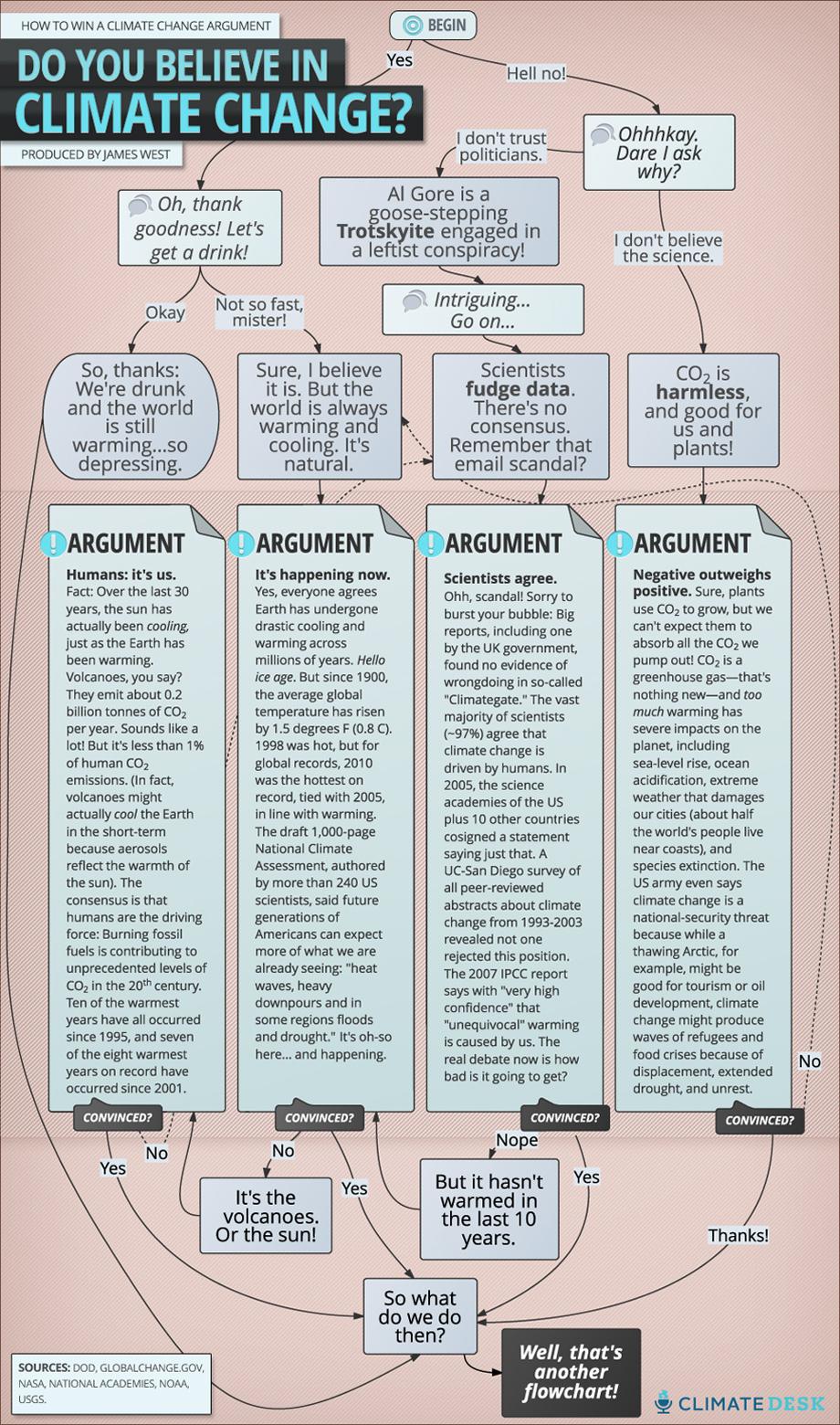 James West, Slate Magazine
and, good luck!