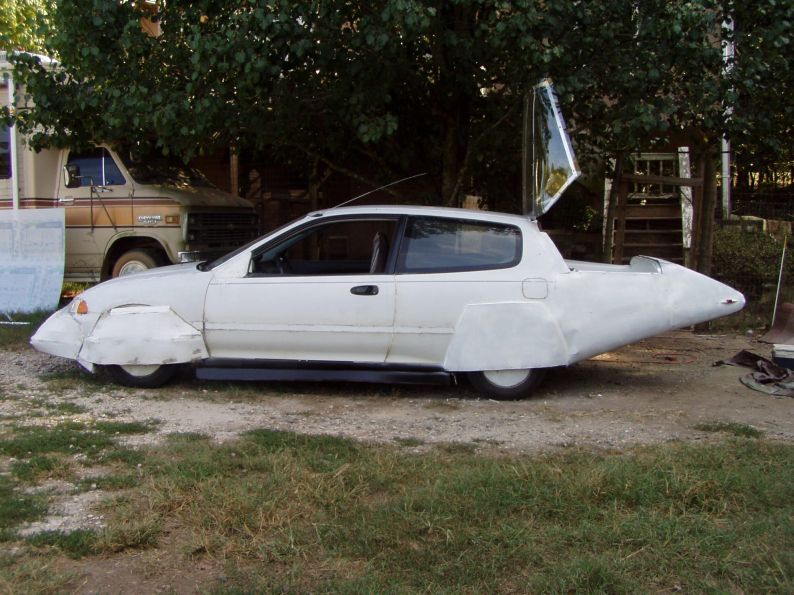 "I have to get it over 90mph before I start to feel the wind load from high-speed driving."


Recently, I shot a local picture of the original hybrid car, the Honda Insight.


Eco Modder
has pictures on their website of a modified, non-hybrid Honda Civic that gets up to

95 mpg.



The
92 Civic CX, "Aeorcivic" was getting around 50 mpg pre-mod. It's not as handsome as the Insight, but it gets many

eco

points for ingenuity!
I found it interesting that there's an estimated 2 - 3 mpg loss when driving with the headlights. Remember Car Talk's "Click and Clack" debate between husband and wife about whether or not to play the radio because of gas consumption? The Eco Modder says he's considering replacing parking and dome lights with LEDs, as retrofit LED headlights kits are not available, yet.
If you're up for it, Metro Mpg has posted a list of Aero Mods you can do to your vehicle, some legal and some not so much. He welcomes comments on his website from fuel efficiency nerds everywhere."